I saw a "My other bags are Prada…" bag on this website. I asked my mom if I could buy it and she said she didn't like it (and if my mom doesn't like something I want, I won't get it).
The bag looks pretty simple so I decided to make it myself! :2smile:
First I bought a canvas bag on the H&M webshop which costs €2.95. It was a Unicef bag and there were all kind of city names on the bag so I used the back of the bag. Than I made a print screen of the bag and printed that out and wrote that on my bag.
On the original bag there's a pink button on top so I also made a pink button on top of my self-made bag.
I want to make another one cause I actually really like it, but I have no idea what kind of text I should write on it, and I don't know what font I will use. Any ideas?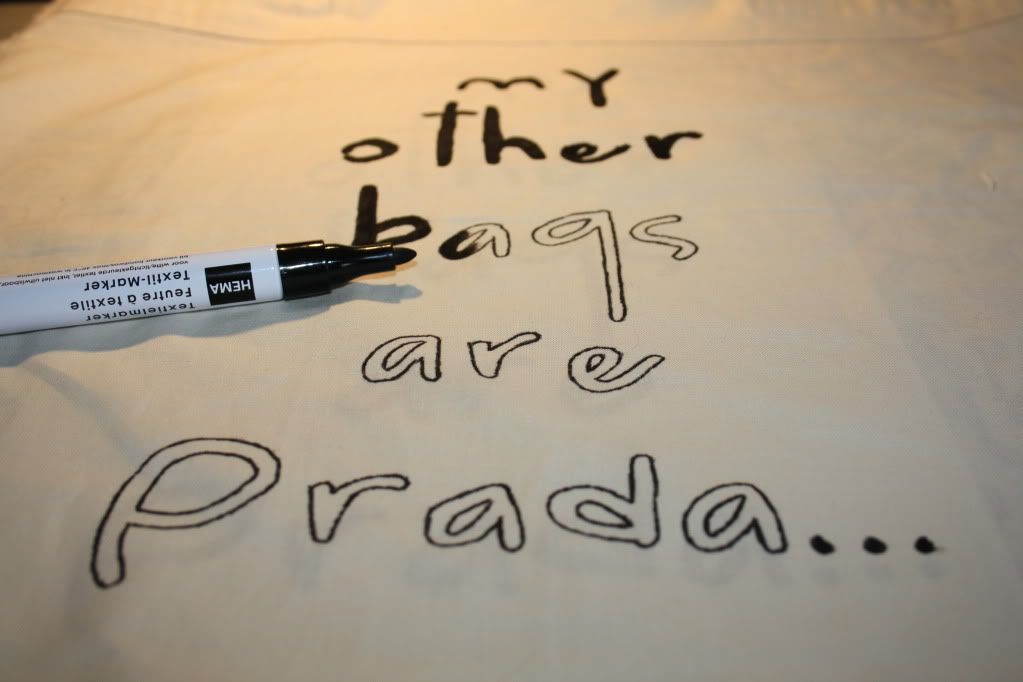 And this is the result!