New York Part I
Here it is! The first post about my latest trip: New York. The post would be too long if I'd publish all the photos I wanted to show you in one post, so I decided to post two or three posts (one post a day). There will be a little description beneath every photo. Whole description of the first two days is beneath this whole post.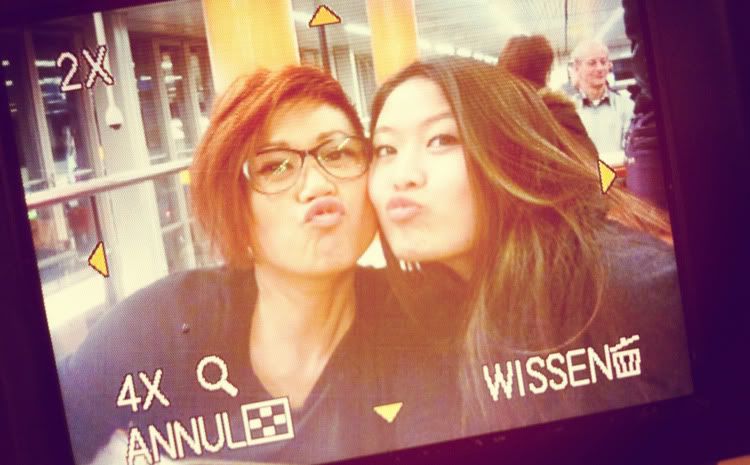 The very first picture taken of the vacation: at Schiphol Airport with my mum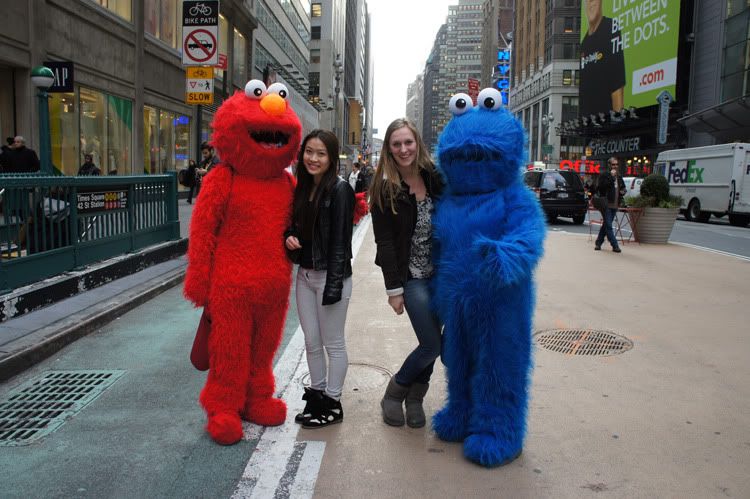 On Times Square with Elmo and Cookie Monster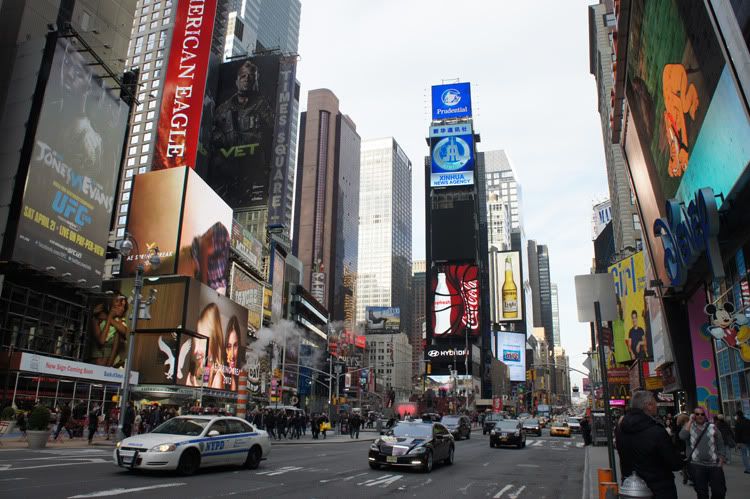 Times Square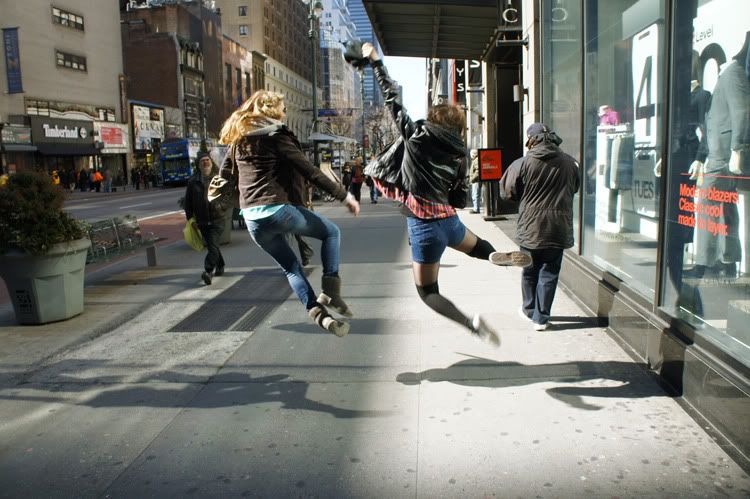 Random jump while shopping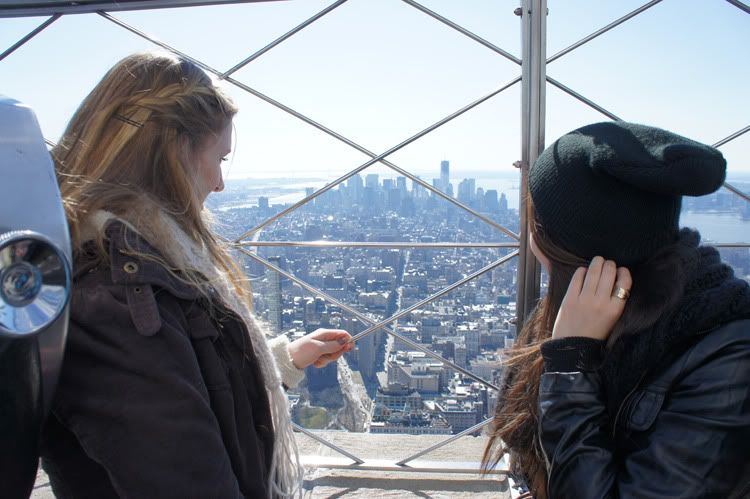 Watching the view from the Empire State Building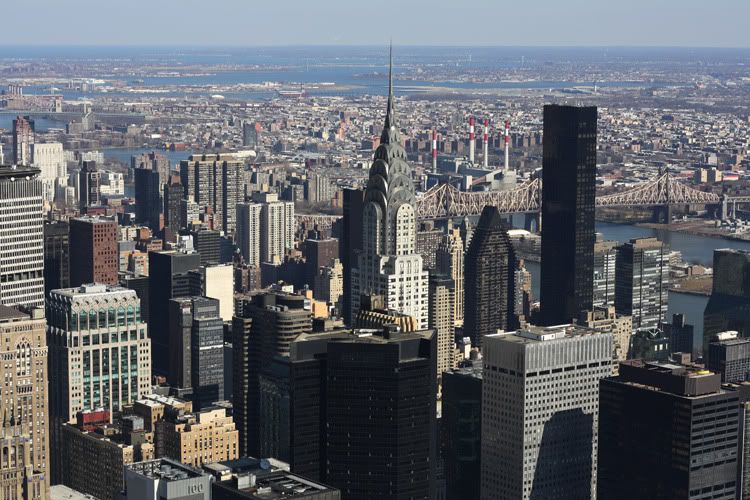 South view from the Empire State Building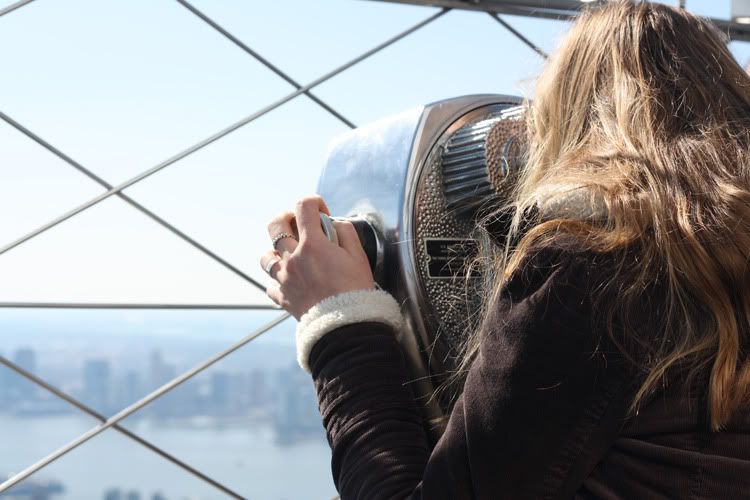 My best friend watching from the Empire State Building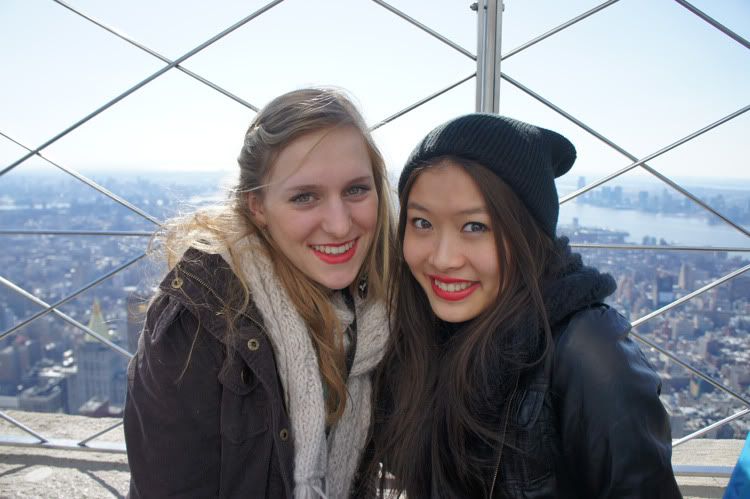 On the Empire State Building

In front of the Metropolitan Museum of Art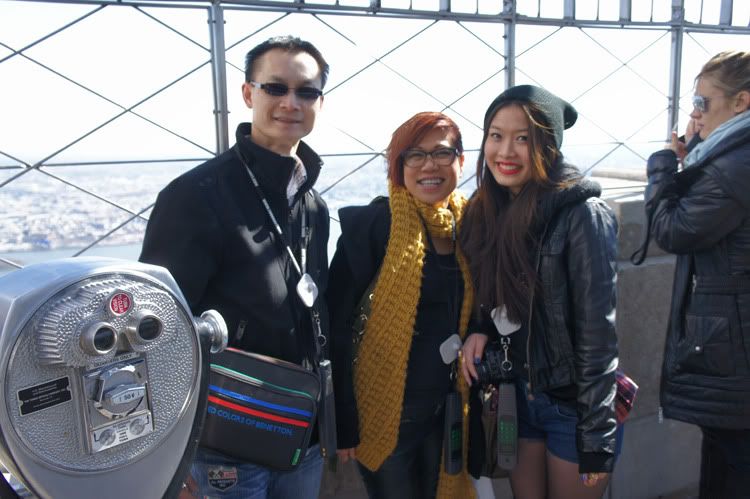 Dad and mummy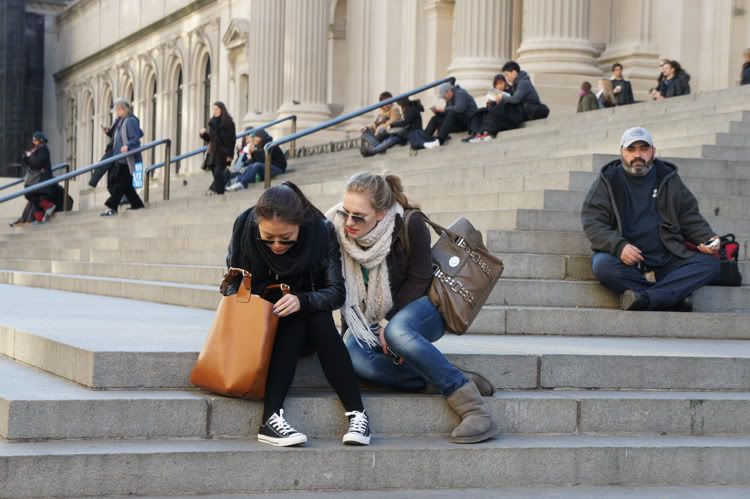 Trying to fix my bag..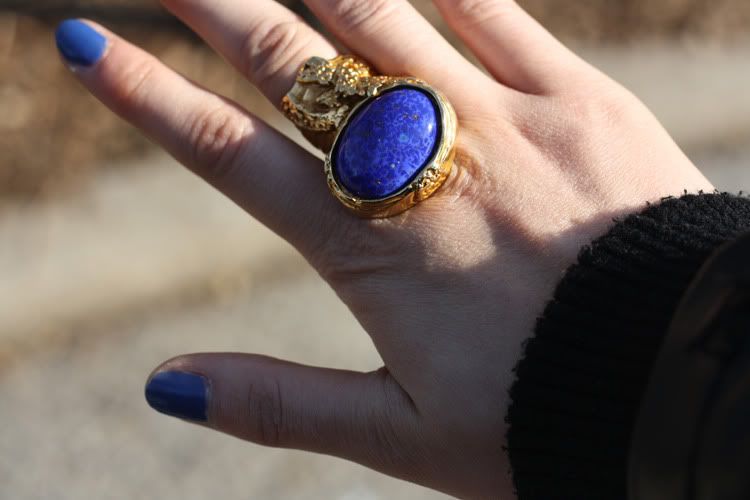 Details of my hand in Central Park

My very first American donut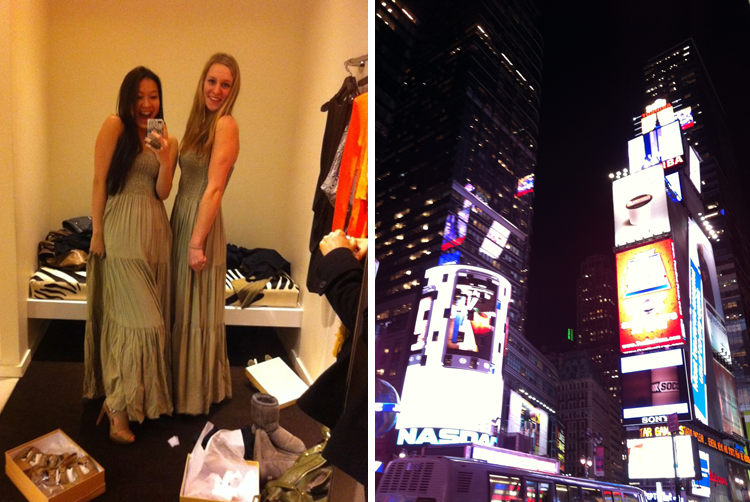 In the Michael Kors fitting room (I bought the dress and spent way too much money) – Times Square by night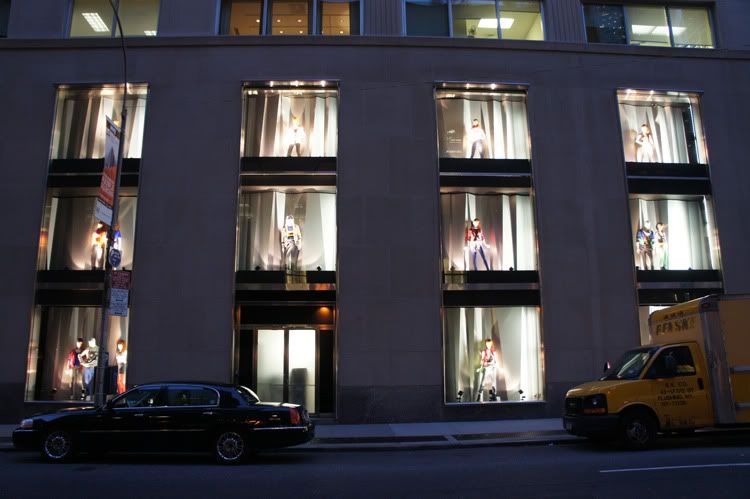 H&M window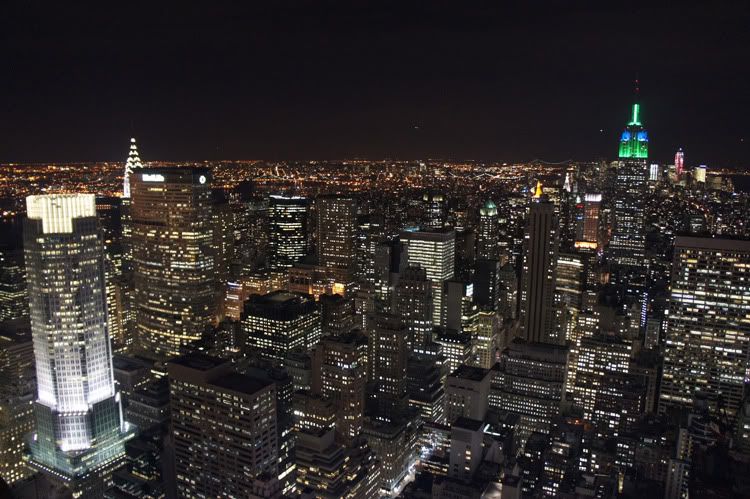 View of the Rockefeller Center: Manhattan by night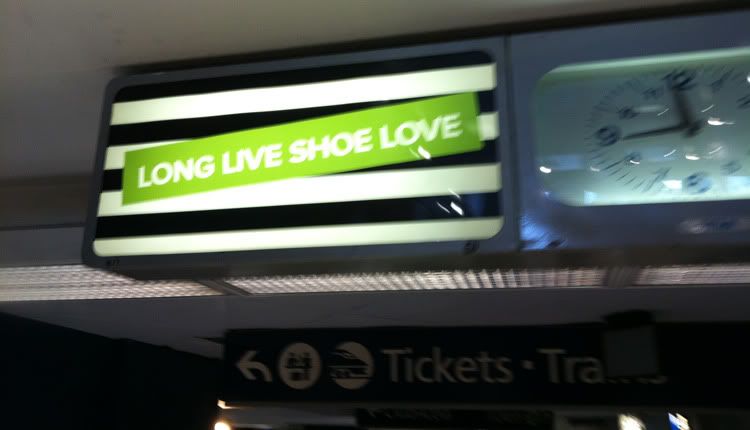 My new motto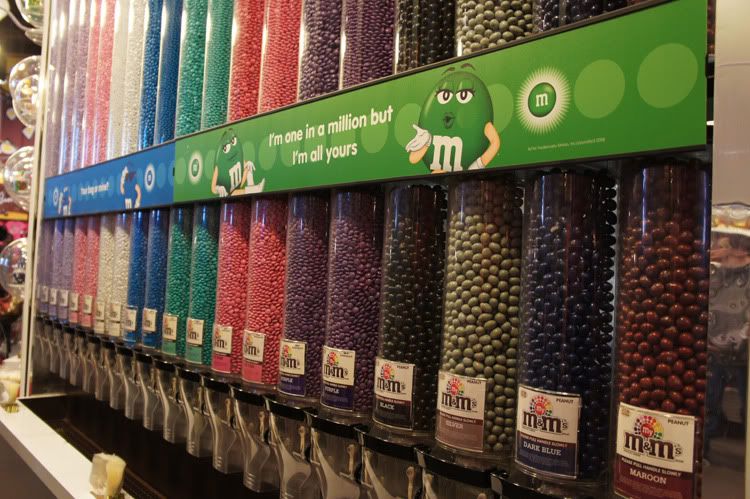 M&M&M&M&M&M

These ar the pictures of the first few days. I didn't take a lot of photos the day we arrived cause I was so tired. I couldn't sleep in the plane so my BFF and I ended up watching like three or four movies the whole flight. When we arrived at the Newark Airport we went to our hotel by taxi and went to Times Square immediately and checked out some stores. We had dinner at Bubba Gump Shrip (the restaurant which is inspired from the Forrest Gump movie), which was delicious and they had delicious smoothies! I was so tired I could barely eat. We went to bed early and woke up early the next day.
We had breakfast at Starbucks, like every day, and went to the Empire State Building first (which was around the corner!!!). The view was amazing and we spent like an hour on it. It was just so gorgeous. After that we did some shopping and I bought the brown Zara plaited shopper which was already damaged after one freaking day so I returned it the next day and got my money back. Next stop was Central Park. We walked through it which took, ehm, I don't even remember. Like three hours maybe? After that we walked through 5th avenue to Rockefeller Center and watched Manhattan by night. Breathtaking. Seriously.
29 Comments »
Leave a comment

| Posted by: Helena | March 4, 2012 |
29 comments
Filed Under:
Journal
|


| HOME |