Black is best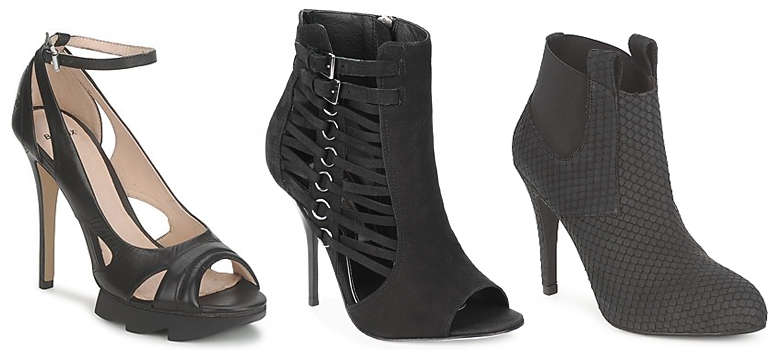 1.
Bronx
– 2.
Buffalo
– 3.
Frida
BLACK. Definitely my all time favourite colour. Always when I'm in a store and I have to choose between a coloured top or a black one, I always go for black. I guess 80% of my shoe collection is black and I keep purchase black ones instead of coloured ones. I don't know what it is, but I seriously can't help it. And it's not that I didn't try coloured heels before, but they eventually ended up on eBay because I didn't like them after all.. A good example is one of my latest purchases: my Alexander McQueen pumps. They're also available in dark blue, neon pink and brown, but I chose black instead.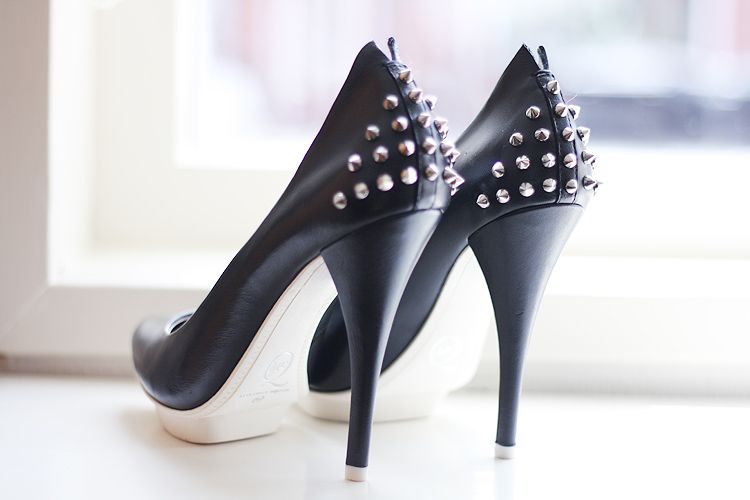 Pumps:
McQ by Alexander McQueen
When I was browsing on the internet I bumped into these shoes (yes, black as well) and I kind of sorta immediately fell in love. I love the Camilla Skovgaard detail of the first ones, it makes it look edgy don't you think? And what to say about the second ones? I think the straps make these complete. The longer I look at those summer booties, the more I want them to be in my shoe closet. This also applies to the third ones. I don't actually have the perfect pair of black ankle boots and these are quite perfect to me. The pattern really fits the shoe and they're not that high.. Ohhh I just want them all.
11 Comments »
Leave a comment

| Posted by: Helena | July 26, 2012 |
11 comments
Filed Under:
Wishlist
| Tags:
Bronx
,
Buffalo
,
Frida
,
Spartoo


| HOME |