Sporty chic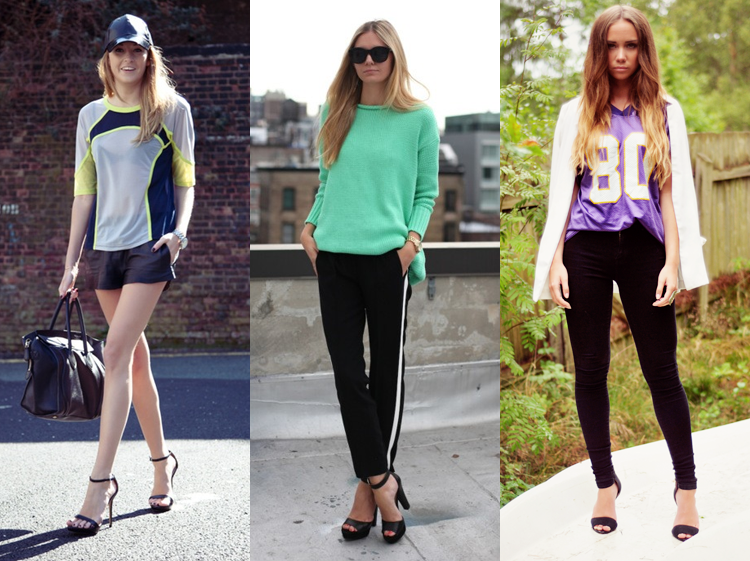 Camille Over The Rainbow – Tuula – Lisa Place
SPORT CHIC. Number tees, trackpants, baseball jackets and caps mostly combined with high heels. Yes, I'm talking about the sporty chic trend again. A trend you actually can't avoid, I've tried, but failed as I already told you.
I've tried it myself and combined a number tee with regular jeans and studded pumps, as you can see here. Lots of people wear sporty clothing with heels, but what about blazers and dresses with sneakers/running shoes? I might even try that..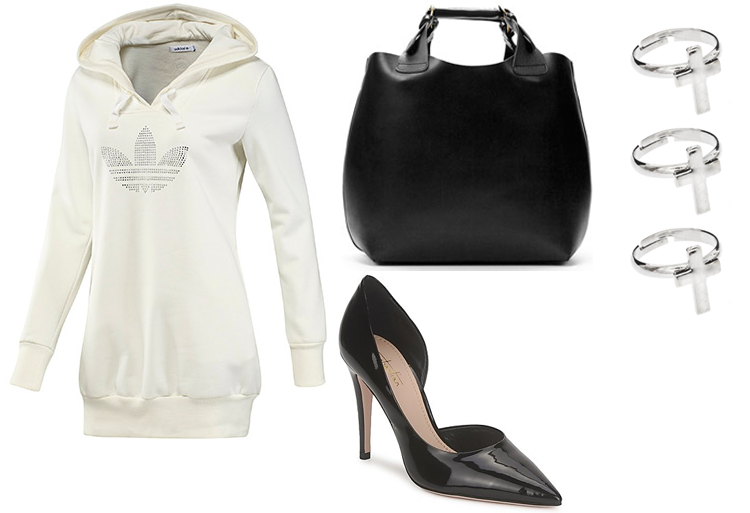 SEBASTIAN pumps, ADIDAS hodie, ZARA bag, ASOS rings
Talking about sports, as you might know I've been doing ballet for a while, but during the summer holidays there are no classes and I'm basically doing nothing sports related. I should though! Fortunately I made a plan which includes fitness and running.
12 Comments »
Leave a comment

| Posted by: Helena | August 10, 2012 |
12 comments
Filed Under:
Wishlist
| Tags:
Adidas
,
Asos
,
Sebastian
,
Spartoo
,
Zara


| HOME |