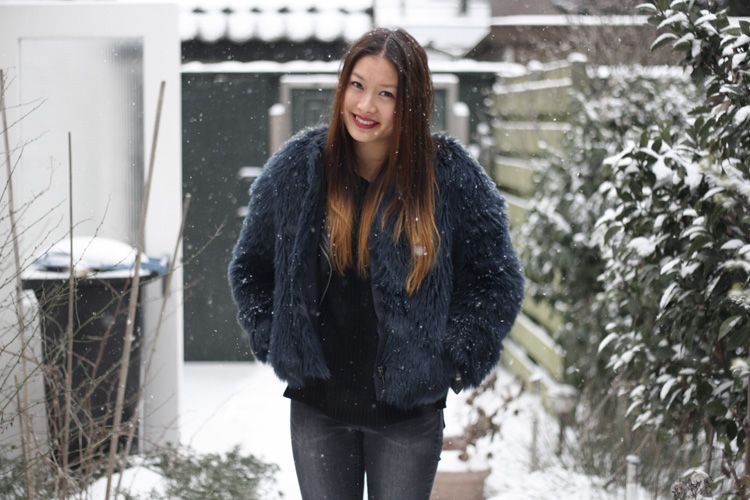 UNITED NUDE shoes, ZARA faux fur
FURRY MONSTER. That's what my mum calls this coat. "Hey Helena, when will you wear your furry monster again?" she asked me. To be honest, I forgot about this coat. I got it last year in Zara sale (when the sale was actually good, not just like this year), and I wore it two times ever since. So, time to take out the furry monster again!
The monster still feels new, also I wore it with my new United Nude shoes ('schoenen'). They're not high at all, which makes it very comfortable and they're black. The most gorgeous colour ever. I could walk all day on these beauties and that's what I'm going to do now.
BY THE WAY
For the ones who may have noticed it (I hope not), my website has been hacked last Tuesday. I contacted my host and they put the latest back-up back online so my previous blogpost was gone and some things may have changed. If you find any bugs, please let me know! Even though I got hacked, I'm happy I got my blog back now.